ASCENSION: THE FIRST STEPS TO UNITY CONSCIOUSNESS
The ego consciousness is what we have made. Unity consciousness is what we are. The ego consciousness is our extension of who we think we are. Unity consciousness is the extension of our multidimensionality, our unity. To end the need for learning and experiencing in a 3D environment, you need to know who you are and what this means.

Many of us simply want to live a good life without claiming honor, without having big ideas about yourself. It is possible to do a lot of good without recognizing who you are, but it is impossible to be who you are and at the same time what the 3D world stands for.
The 3D world stands for being separate, but separation does not exist. Our real recognition of our Self and our recognition of our brothers and sisters is what the real world stands for.
We would like to help each other, admit our mutual dependence.
Ask yourself what it is that you hold against.
As modest as we seem to be in our choices, we still let the ego make our choices. This is not humility but fear. The ego represents 3D thinking, the 'I that is separated from ...'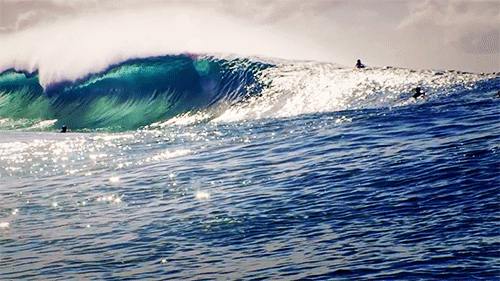 HOW CAN A GOLF FEEL SEPARATE FROM THE SEA.
CAN YOU SEE THAT THIS IS ONLY ONE CHOICE?
We might make this 3D world a better place, but do not abolish it. In our acceptance to do good works and to be a good person, we accept service to those in 3D who still see themselves as separate, separate from their Source.
Away of their Source they are afraid, confused, aimless, homeless, separated . They are on our own.
We cling to the laws of man and reject universal laws. We claim our human nature and reject our divine.
In this training we opt for unity, the universal laws. We strive to offer this in early 2019.
We choose to connect with the Source again.
We opt for unity, beyond 3D, beyond separation.
You can not leave separation through ego consciousness, ego consciousness, an old choice. It was like a child's aid to learn to walk, to grow up.
Three-dimensionality and / or separateness was a growth phase.
We have outgrown these, now, no more no less. It's time.
Our shadow sides
What we understand we embrace and become one with.
What we do not understand what we reject and we see outside ourselves, and we have an opinion about it.
Finally, we only judge ourselves. How we name things does not matter, it is 'our' reality. Every reality is individual and no reality is the same.
Unity consciousness is to understand and apply that there is no individual reality. It is illusion and is simply released.
As an individual, we seem to resist this process of unification. We want to zoom in on the things we see. We want to name and analyze them. We want to keep its shape, and ignore the content. This can be called your incarnation, individuation.
THE INDIVIDUAL IS A MEANS TO TAKE DETAILS AT THE COST OF THE WHOLE. IT IS A MICROSCOPE.
However, zooming in has its limit and ultimately everyone wants to zoom out, find the whole thing again, come home. This feeling / goal can be called Ascension. Zooming in and out, being born and returning is being coordinated by the higher self.
WE ARE HIGHER THEMSELVES. IT IS THE EXAMINED SELF.
I myself am the chosen self. Zooming in and zooming out, incarnating and excarnating happens in countless ways seen from the self. Each story tells about a detail of the whole.
It happens in a single way seen from the higher self. There is only one whole.
Our shadow sides are only the unexplored potency of ourselves, unexplored details of the whole. No matter how we look at it or name it or approach it, we should only embrace it. It wants to be illuminated.
Multidimensionality is a concept that the named detail wants to break open, expand, bring into a larger context.
As we embrace ourselves, we embrace many outer forms ... of ourselves.
These insights can be recognized as revelations, but it remains a re-inning.
These revelations can be small or large. We would like to give this a name every time
.Religie has given us many names for this process and the things we find there, and they are all fine. They are stepping stones, intermediate forms, milestones that we recognize on our path to Ascension, to ourselves.
We can connect with Jesus, or Mary Magdalene or an ascended master ... that's fine.
We can meet cosmic friends from another dimension, our distant relatives; that is fine.
It can be Gaia, or elementals, elements from what we call 'nature'; that's fine.
Everyone has his support points, his story, his color pallet.
The path can be called Ascension, enlightenment or Nirvana, the Matrix, the hereafter, heaven here on earth or elsewhere in a higher dimension. It is all fine.
From the higher self there is only one process, one mind.
We are one.